Vision and Mission of the Diocese
NOVEMBER 2012 – 2023
For us to achieve our goal and objective in this dear Diocese of ours, we need to bring everybody on board, the ministry of all believers.  This means that every Clergy and Lay takes responsibility to contribute in an effective way to the life of the Church and to be an effective Christian presence and witness in the broader and wider community.  This calls for team work.
Laurie Miller, a management guru suggested that –
If the manager is to make effective use of staff, it is important to have them working in groups and teams, it is necessary to recognize the nature of human relationship and the functions, roles and factors that influence team performance and effectiveness.
With that spirit and team work, Nehemiah built the walls of Jerusalem.  One thing that is certain about team work is that everyone is different with different strengths and characteristics; however the important thing that is required of effective teams is to blend the different strengths to achieve a common objective.  Essentially, therefore, as a diocese is to look for people who are capable, decent, honest and bright.  As you will agree, good people will naturally work together as a team, will interrelate well and will want each other to succeed.  If we build the Anglican Diocese of Accra as a team, they will come;  hence my vision statement "If we build, they will come".
The five solid pillars that will underpin our vision to build the Anglican Diocese of Accra are:-
Equipping and Empowering our church agents – Clergy to deliver Excellence
Deepening Spirituality
Growth based on Integrity and Discipline
Financial Sustainability
Social Impact
The above are key strategies of driving these pillars to achieve a spirit-filled and financially sustainable Diocese to the glory of God.
Equipping and Empowering our Church Agents – Clergy to deliver excellence
People make things happen in an organization and, for that matter, the church. In the church these people are either clergy or parishioners. The most important asset in the church is the parishioners, and their effective management leads to its success.  Therefore, for the church to achieve a greater level of parishioners' satisfaction, church agents need to be motivated, to be competent and knowledgeable.
To succeed in today's fast-paced and competitive environment, organizations, of which the church is no exception, need to ensure that their most valuable assets, church agents have access to critical information and are motivated to handle their responsibilities well. We will therefore aim at resourcing, empowering and motivating the Clergy and Lay leaders to achieve excellent results.
The result of this drive will lead to the continual spiritual growth of all members, which will lead to a deepening relationship with God, oneself, creation and others.  Central to this formation will be the development of Gospel values in our lives as individuals and one united, viable and vibrant church.  The spiritual formation will involve the strengthening of our personal prayer life, Bible study, corporate worship and the ministry of reconciliation, concern for people and the environment, giving our time, talent and treasury to support the work of the church, giving personal service to the church and living holy and healthy lives.  All these demand a conscious and determined effort from of all stakeholders, including the Clergy, PCC Members, Guild Leaders and all other parishioners of the church.
Social Impact
Our vision of the Ministry of the Faithful will require that we …
Commit ourselves to substantially reduce malaria and other preventable diseases in our society by campaigning for personal hygiene and clean environment, devoid of filth and refuse.
We will campaign for "Green Environment" by encouraging the Faithful to plant trees in and around their parishes, homes and work places. This will also reduce the pollution in the air.
With our European partners in Denmark, Norway and Sweden, we are campaigning against use of Falsified, Substandard, Falsely Labelled, Spurious and Wrongly Stored medicines in Ghanaian Communities.
Also, with our American partners we are campaigning against use of Child Labour in Ghana and Child Trafficking within and outside the shores of Ghana (which is tantamount to modern day slavery).
Transforming the socio-economic conditions of the less fortunate in our churches by establishing Credit Union systems within the Diocese through the Parishes and other welfare schemes to support each other.
Conscious effort would be put in place to empower parishioners in entrepreneurship.
Intelligent but needy children would be supported to excel in their educational endeavours.
To take active interest in the affairs of the aged and invalids to feel as part of the church.
Our vision requires growing inter-dependent relationship with other denominations in Ghana and other Dioceses within the Anglican Communion. It requires that we cooperate with ecumenical organizations and work to achieve pollution free environment, with the planting of trees in and around our parishes, homes and work places.
Deepening Spirituality
Our spiritual growth and ministry of all believers will depend on vital, vibrant and viable parish life and ministry and to be spearheaded by a motivated and dynamic church agent in which 
The active participation of the youth and the children is encouraged and valued through the construction of children and youth development centres;
We place more focus on the future of the church by empowering the children and youth ministry;
Our liturgy and worship is enhanced to become more dynamic, contemporary, relevant and exciting;
The establishment of small focus groups to build up the individual into a mature Christian, where Christ is experienced, made visible and extended to our local communities;
We extend chaplaincy services to the Hospitals, Police Service, Educational Institutions, Fire Service, Customs Excise and Preventive Service;
We uphold discipline at all levels of the church's life and society;
We grow leaders through capacity building and mentoring at all levels of the church.
Growth based on Integrity and Discipline
Our vision requires that we strengthen our evangelistic programmes:
By engaging in television and radio broadcast and actively engaging our members on the internet and other social media.
Equipping our members to live and express their faith within their communities.
Strengthening the existing churches and planting new churches in the Dangbe East and West Districts, Ga North District and especially in the newly developing communities like Tse-Ado.
Financial Sustainability
We need to improve our financial security through a structured approach to the teaching on giving and the inherent blessings thereof while religiously holding ourselves Accountable to the approved Financial Regulations of the Diocese.
We are venturing into commercial activities such as the operation of Conference Halls, Restaurant Service, and Health Spa our Ashalley Botwe Retreat Complex where we have a Hostel Facility and a garden of Grottos for meditation.
We are also building a Multi-purpose Tower which will accommodate Banks, Offices and Residential Flats for rentals.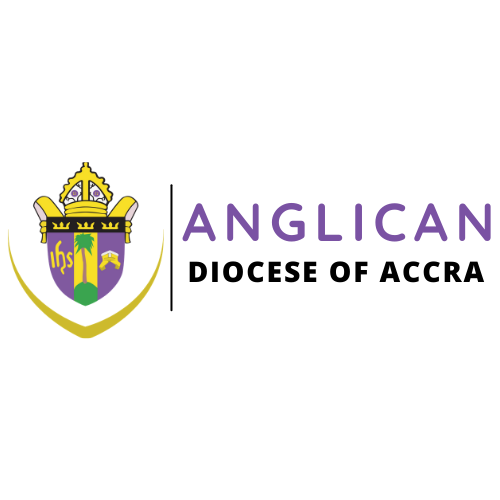 If we assiduously own our vision, our church will have a tremendous impact on our society, thereby enhancing the Anglican brand and making the Anglican influence fully felt.
When Nehemiah saw the plight and state of Jerusalem, he saw the need to bring everybody – artisans and professionals alike together to rebuild the walls of Jerusalem, he called an assembly, put his vision to them and directed "Let us rise and build."