The Diocesan Ministerial Training School (DMTS) Osu, has successfully graduated 71 parishioners into the various departments of the church. The graduates consisted of 14 Lay Pastors, 48 Lay readers, 3 Music Masters and 6 Sunday School Teachers.
The 22nd graduation ceremony was well attended by the Clergy led by the Bishop of Accra, the Rt. Rev'd. Dr Daniel S. M Torto who also doubled as the presiding Chair for the occasion. Others included Dr Emmanuel Nii Armah Tackie, Chairman, and Rev. Rose Teteki Abbey of the Presbyterian Church of Ghana as guest speaker. Also present were the rejuvenated lectures in the likes of Very Rev'd. Dr George K. Neequaye, Very Rev'd. Dr Emmanuel I.K. Addo, Venerable Dr Joseph L. Lamptey, Venerable Antonio Nelson, Rev Canon Patrick Okaijah- Bortier, Rev'd. Fr. Daniel N.A. Quaye, Rev'd. Fr. Ernest Agyemang. Rev'd. Emma Ida Graham, Rev'd. Fr. Reginald I.O Lawson, and of course, the Director of the institution, Rev'd. Marian Naa Adukwei Addo.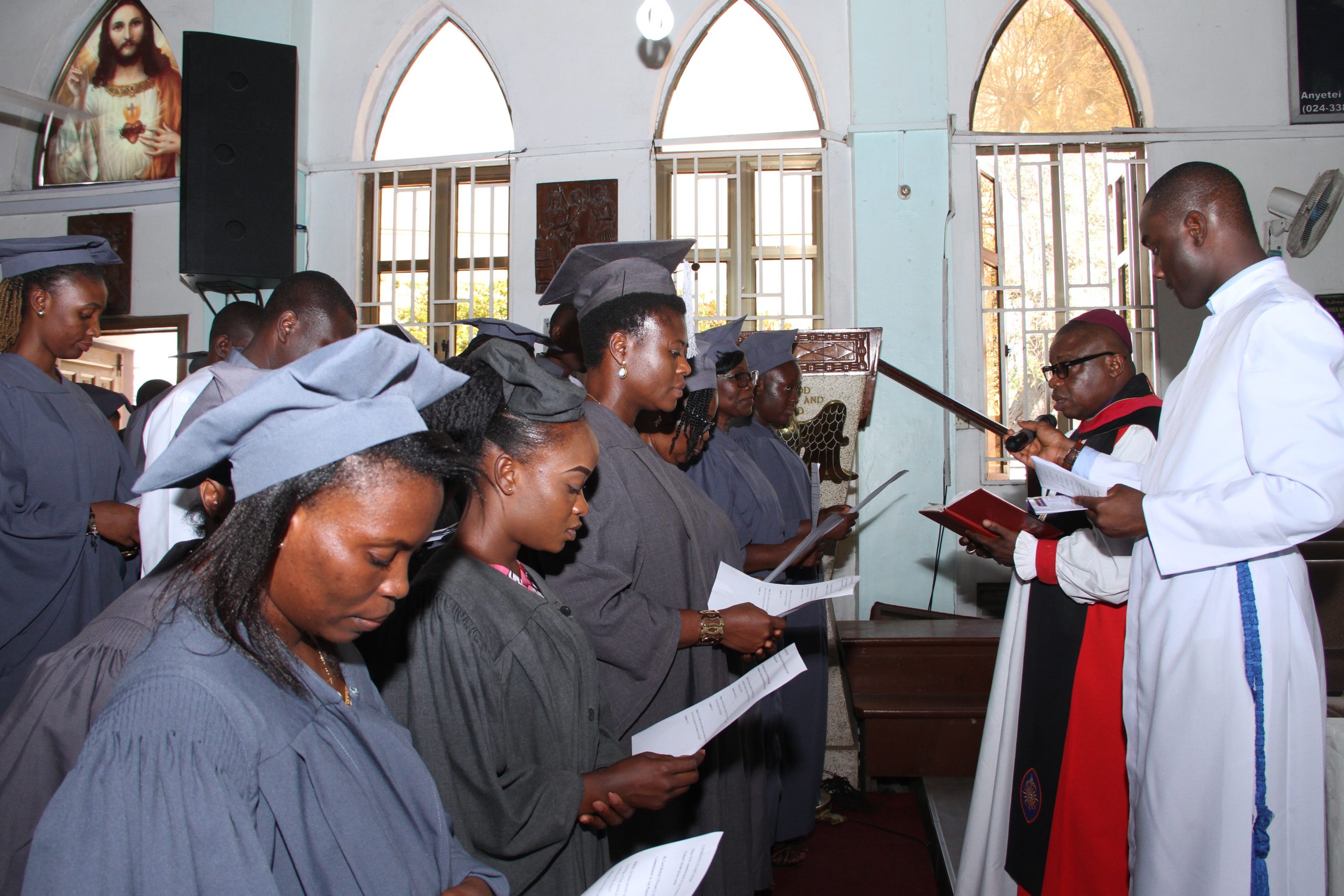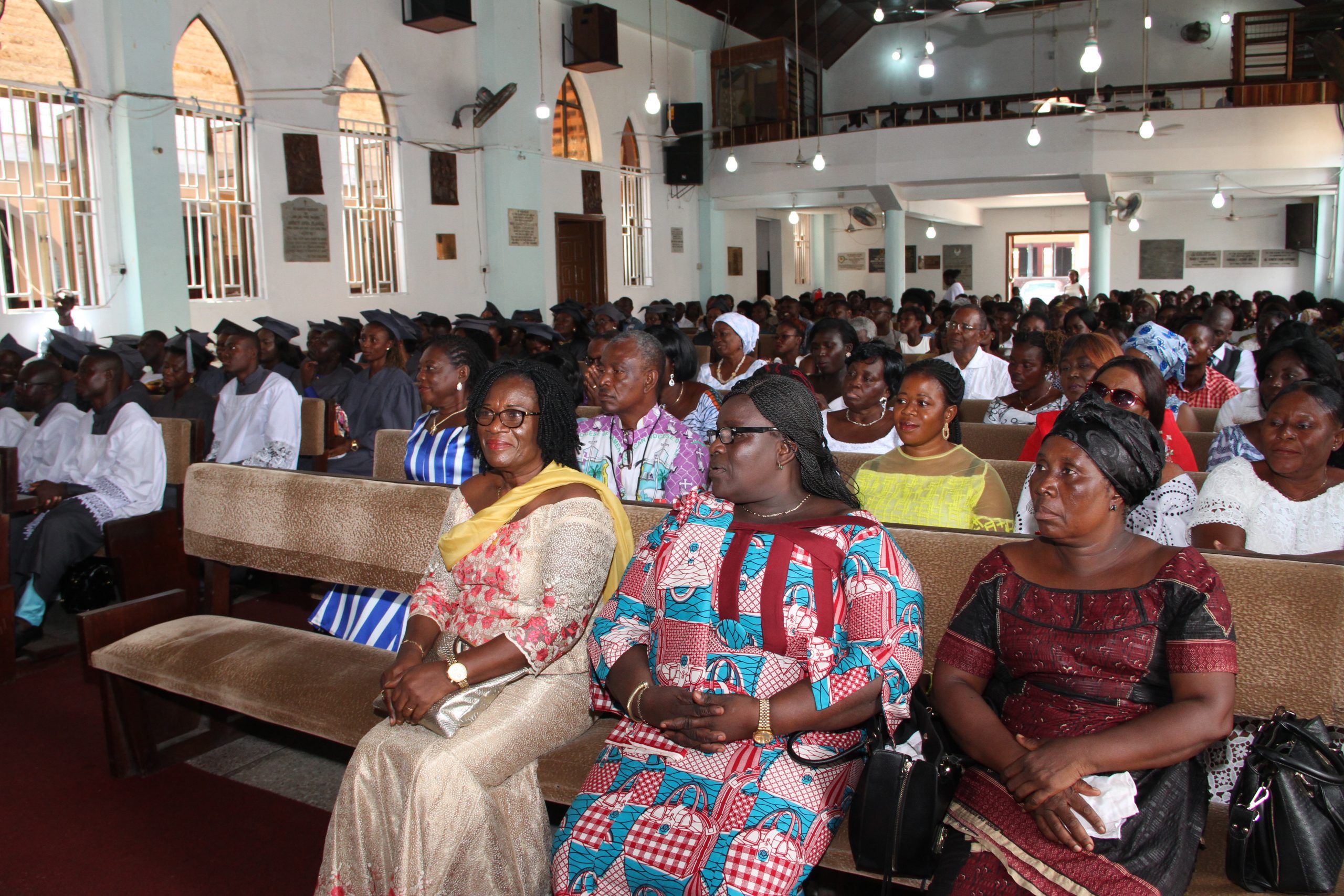 A section of the congregation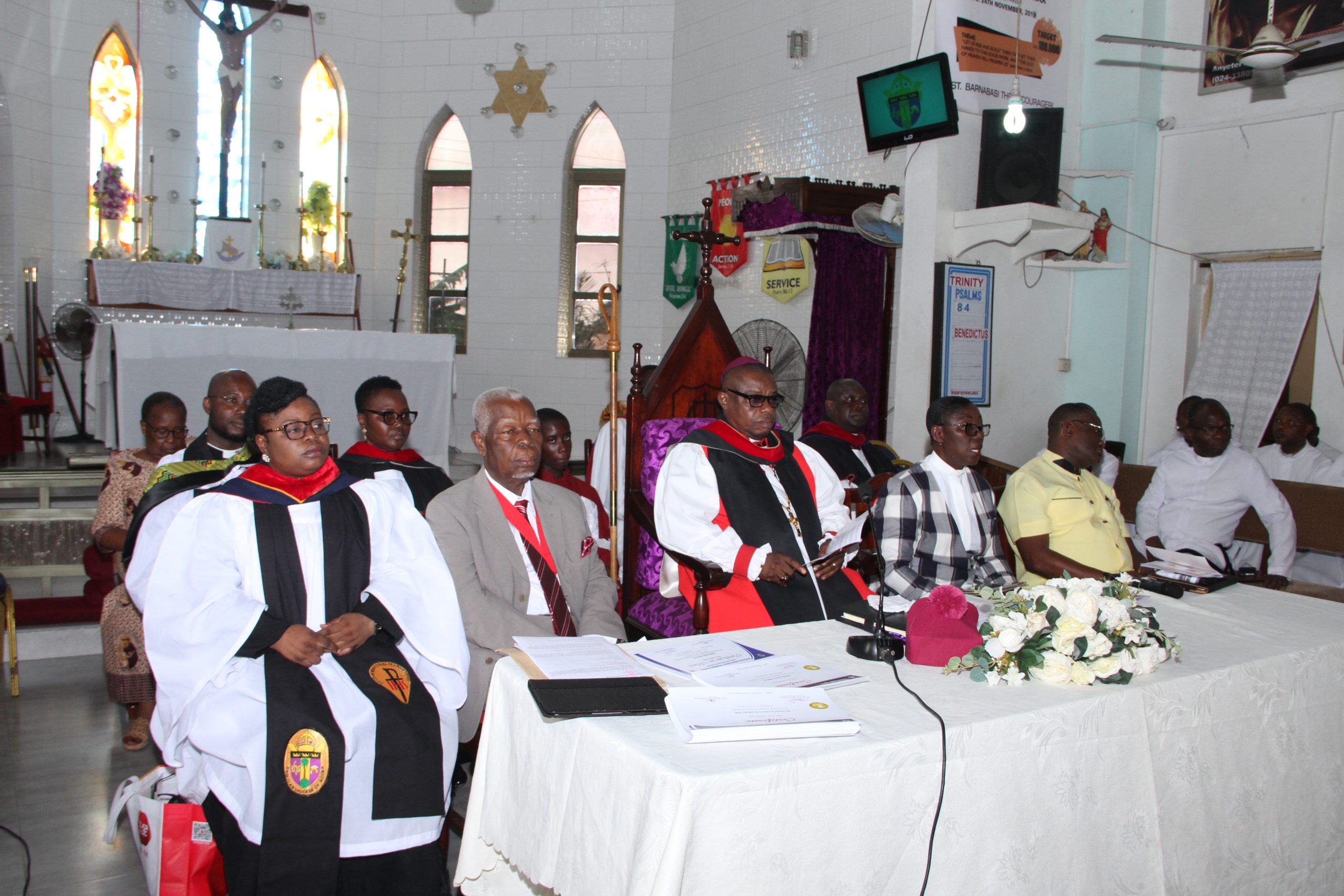 Members of the "High-Table"
There were also members of the Governing Council led by Mr Joseph Abby, Chairman, Venerable Dr. J. L. Lamptey, Rev'd. Fr. Robert J. Nyann, Mrs Matilda Attoh-Berhun, Madam Victoria Oku, and Rev'd. Marian Naa Adukwei Addo.
The theme for the graduation was 'Deepening Spirituality and Discipleship. Speaking on the theme, Rev Rose Teteki Abbey, formerly of Tema Joint Church, said the theme was appropriate and that spirituality and discipleship go together. For her, the main ingredients for church growth and development has always been evangelism and discipleship. She commended the Director, Rev'd. Marian N A Addo for her sterling leadership. She was proud of the Anglican Diocese of Accra for ordaining women and allowing them to use their talents to support the church.
Delivering the state of the school address, Rev Marian Addo spoke of the difficulties facing the school especially financial and logistical constrains.
The chairman of the occasion, Dr. Emmanuel N. A Tackie promised the school five desk-top computers and cash. The invited guests and other people present came to the aid of the school by donating cash and pledges when Rev'd. Fr. Ernest Agyemang led the appeal for funds. Even the graduants contributed cash and donated a table top fridge for the school.
The ceremony ended joyfully with a photoshoot with the Faculty, invited guests and the graduating class.