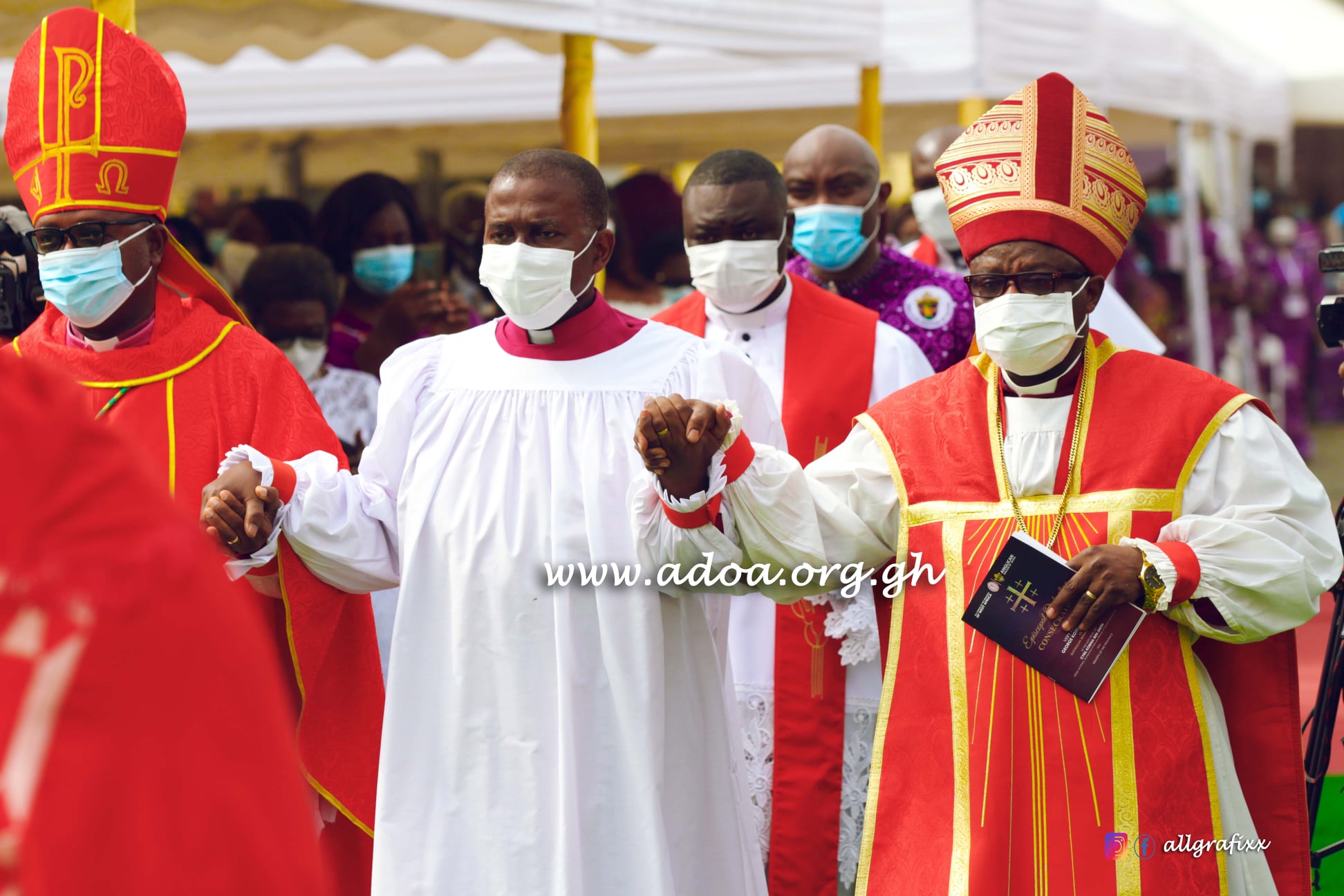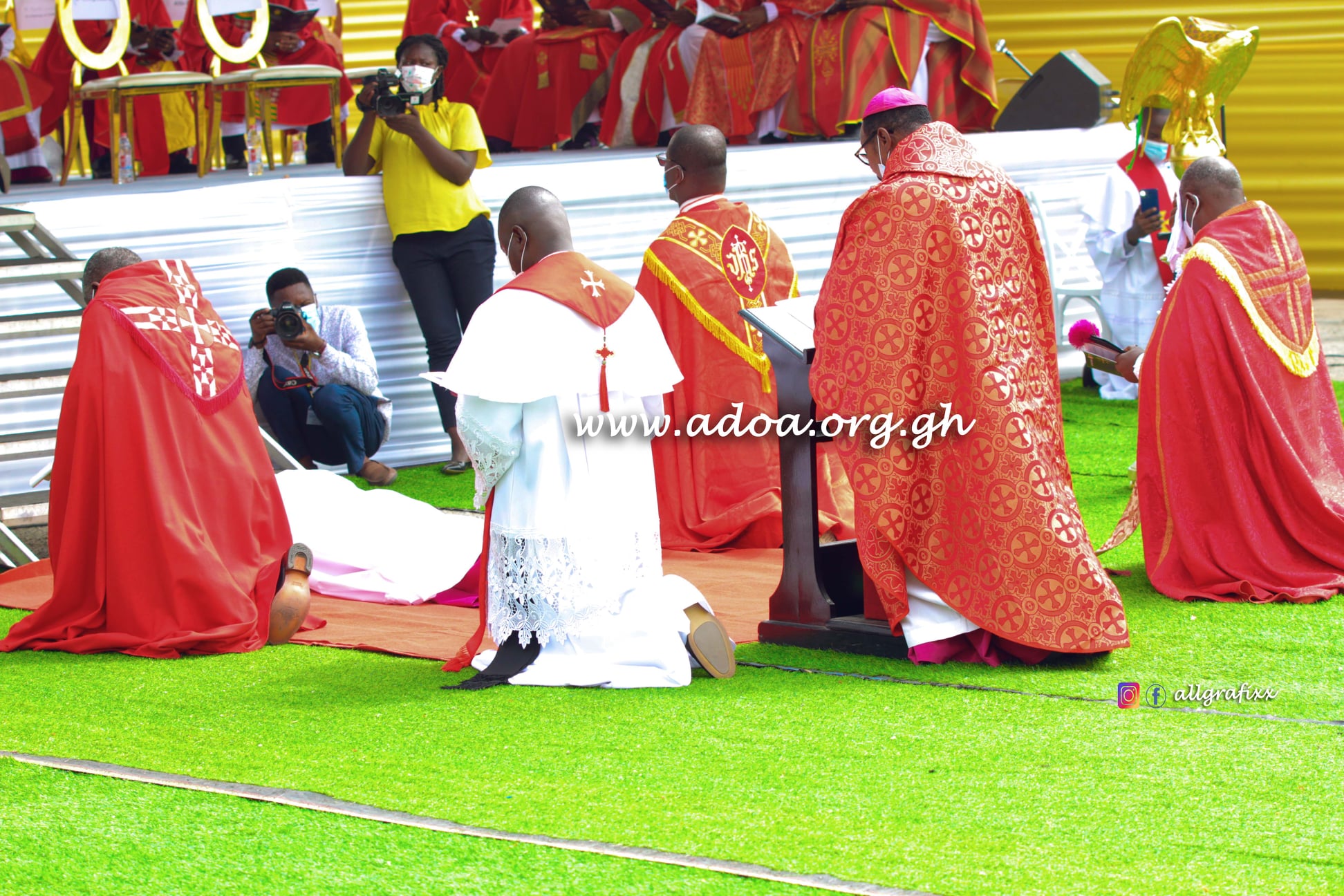 The Anglican Diocese of Accra on Sunday consecrated the Very Reverend Dr. George Kotei Neequaye as the Suffragan Bishop of the Diocese at a ceremony held at the Cathedral Church of the Most Holy Trinity, Accra.
The consecration, performed under the auspices of the Dean of the Church of the Province of West Africa, Archbishop of the Internal Province of Ghana and Bishop of Asante-Mampong, Most Reverend Dr. Cyril Kobina Ben-Smith and other Bishops of the Province saw the gathering of some dignitaries including the Vice President of Ghana, Dr. Mahamudu Bawumia.
The Suffragan Bishop becomes an assisting Bishop to the Diocesan Bishop without the right of succession.